Thanks to fellow Windswepter, Marie, who served this for brunch.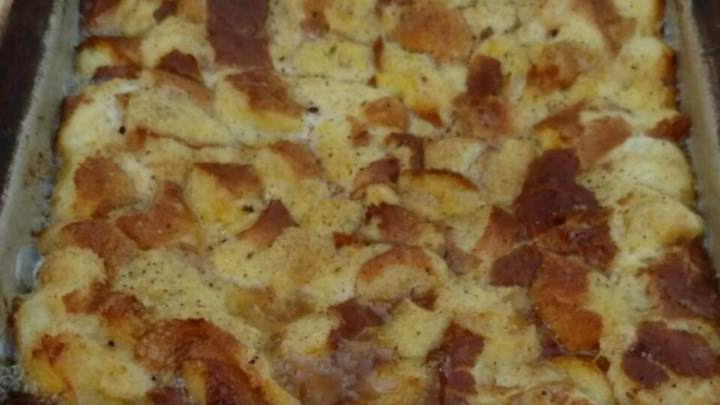 INGREDIENTS
1/4 cup butter
3/4 cup brown sugar
6 eggs
2 cups milk
1 teaspoon vanilla
1 tablespoon powdered sugar
1/4 cup brown sugar
1/2 teaspoon cinnamon
1 loaf bread - cut into cubes
2 tablespoons melted butter, for drizzling
1/4 cup pecans, if desired

DIRECTIONS
Melt 1/4 cup butter and add 3/4 cup brown sugar; stir till mixed.
Spread butter and brown sugar mixture into bottom of a 9x13 baking dish.
Beat eggs, milk, vanilla and powdered sugar. Add bread.
Ladle half of mixture into pan
Sprinkle with brown sugar and cinnamon (and pecans if you like nuts).
Lay down second layer of bread mixture
Drizzle I cup of syrup on top
Cover and refrigerate overnight.
In the morning remove from refrigerator uncover and preheat oven to 350° F.
Sprinkle with sugar and cinnamon, or pecans.
Once preheated cook for 60 minutes and enjoy!